Easy read is a way making information more accessible to people with learning disabilities.
It is also a really good way of making information accessible to people who find it difficult to read and write, have memory problems, or are communicating in a second language.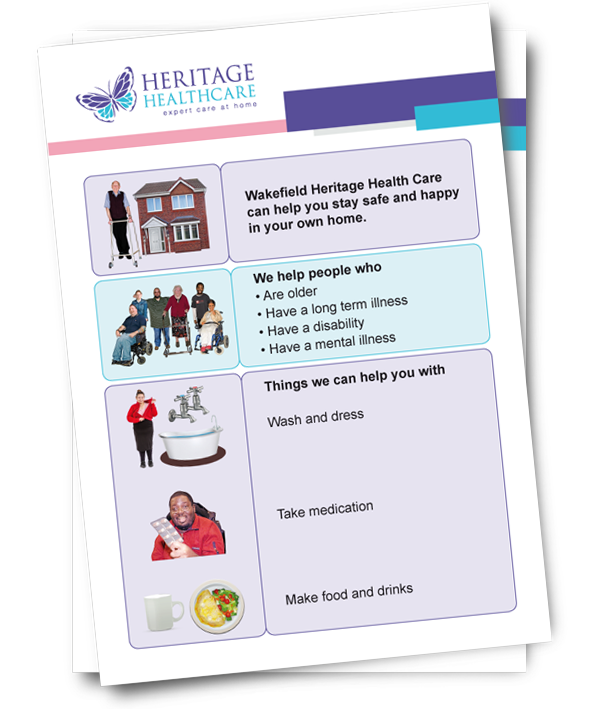 Key things to think about
Wording –  Short, straight forward sentences are used to explain the most important messages you want to get across.
Images – Images are carefully selected to help a person understand the key message in the sentence or paragraph.
Layout – The design of the information must ensure that it is easy to follow, remains accessible and looks good.   Producing information in easy read should never result in poor quality material.
Consultation and feedback – Documents are checked by people who use easy read information to ensure the content is relevant and accessible.
For more information about our services or to book our easy read training call us today on 01924 566 090 or contact us below.
People we have worked with